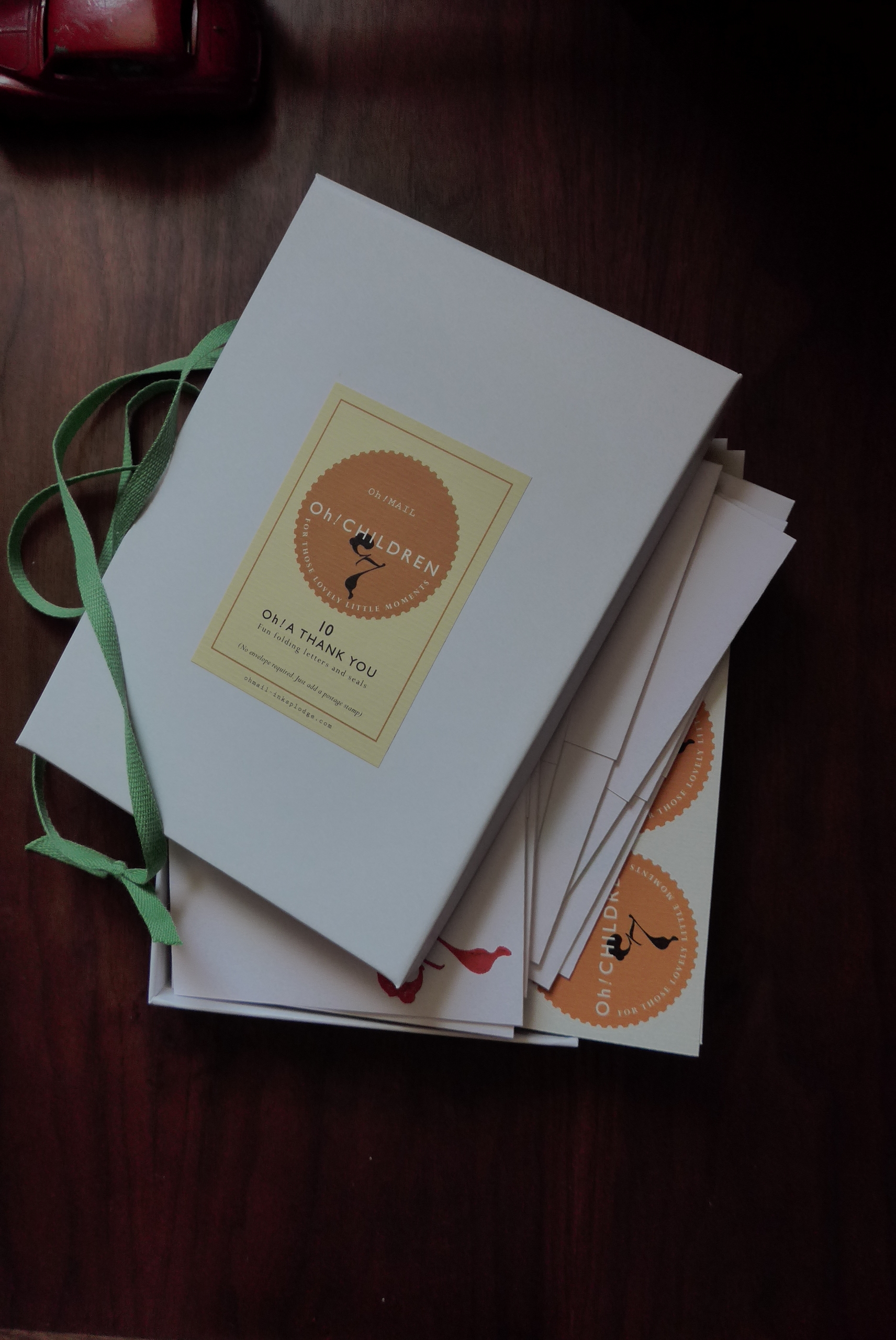 Oh! A THANK YOU
Oh! DELIGHT your friends and family with an Oh! A THANK YOU letter, from your son or daughter for a birthday gift, a party or simply for having fun day with their friends, made from on beautiful Forest Stewardship Council certified paper milled in the Lake District.
Each beautiful white box contains:
10 Oh! A THANK YOU A4, pre-scored and folded to postcard size, letters with a beautiful design in tangerine, apple green and banana and 10 Oh! CHILDREN stickers. Terrific fun for children to write on, fold, seal and pop in the post.

Every box is hand-tied with green India ribbon.
Every order is very special to us and unique to you.

Oh! HOW IT WORKS IN 3 EASY STEPS
1. Unfold your Oh! MAIL letter and write
your message in the clear area.
2. Fold up your letter starting with
the sides and seal securely in the centre
with an Oh! CHILDREN sticker.
3. Finally, turn over your sealed letter and write
the address and pop on a postage stamp.
Now it's ready to pop into a post box all
without the need for an envelope.

Write it. Fold it. Seal it. Send it.